You may have seen something a little different in my social media posts lately; a few animals outside of my usual dog and cat portraits. Well, I'm pleased to finally announce my new range of wildlife art.
For a long time now I've been planning on producing a series which celebrates the wider animal kingdom and the abundance of fascinating nature in our world. I've kickstarted this range with a piece featuring two giraffes, because who doesn't love giraffes! Their rather odd-looking anatomy and comical faces make them so endearing. And if you haven't seen the second piece yet, you're in for a treat. Two adorable lion cubs with the most gorgeous soft fluffy fur and big round eyes.
I have lots more in the planning including tigers and elephants so keep an eye out for new designs.
Each piece is available to buy as limited edition fine art prints, and you can also purchase the originals. To read more about the range, and to see the drawings currently available visit my wildlife art page.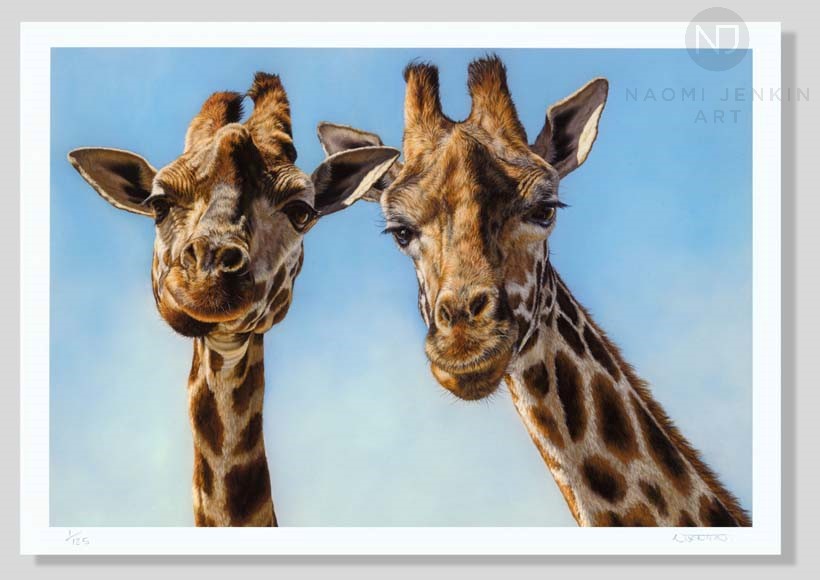 Limited-edition print of giraffe drawing titled "Neck and Neck".