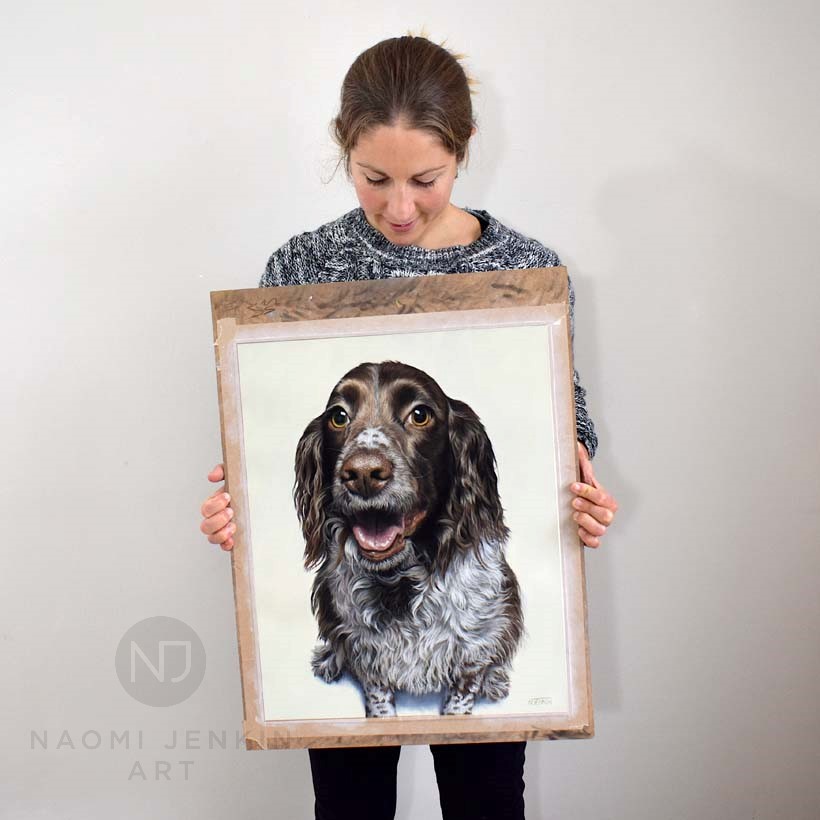 Choosing the right size for your pet portrait can take a bit of thought. There are a few important aspects to consider, both from a practical point of view, and to make sure that your artwork will capture the best of your beloved pet.
This guide should help you form a clearer idea of which size will be right for you.
My full list of size options and prices can be viewed on my prices page.