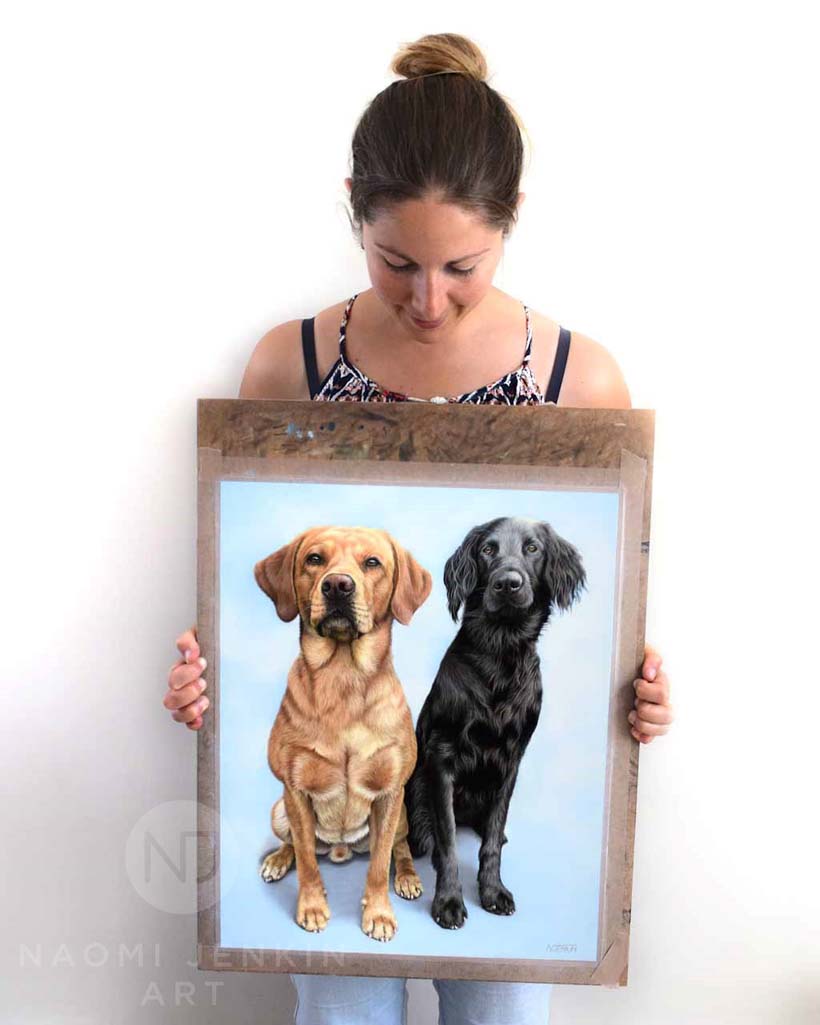 My clients tell me often how their precious animals are so much more than just pets. They're valued family members integral to their family life. And I share that sentiment very deeply with my own pets.
​It's understandable then, that if you've purchased a portrait of a special pet for a family member, or perhaps a close friend, that you would also love the enjoyment of seeing that portrait every day in your own home.
​Perhaps you've gifted the portrait to your parents for Christmas and they're over the moon with it. But your pet was such a huge part of your life growing up, and now you've left home, you'd love to have that same beautiful piece of art on your wall to remind you of that smiling face and waggy tail.
​​Perhaps the original drawing is proudly hanging on your wall, but you'd love for your parents, or grown up children, to also have the joy of seeing that same special portrait of your family pet each day.
​The only problem is, you only have one portrait!