Creating a pet portrait is a journey that starts long before I sit down to draw. Many people think it's just about drawing a photo like for like. However there's a lot more to it than meets the eye! In order to capture your pet truthfully, I need to understand their unique personality. That's why I always ask for lots of photos of your pet from different angles so I can get a full appreciation of their features, colourings and markings. Being able to see the eyes clearly and in detail is key as so much of an animal's spirit and soul is portrayed through their eyes. Eagerness, contentment, love and inquisitiveness are all expressions I see shining through the eyes of pets I have drawn. Photos also give me an insight into what your pet enjoys doing and where they are most in their element. Some dogs for instance I see bounding around on beaches, others are very calm and focused, or the more laid back are simply snuggled up on the sofa with a cuddly toy! I get very excited when a client tells me their pet has their own Instagram account - I can then follow them and see their adventures unfold with each day and really get to know them!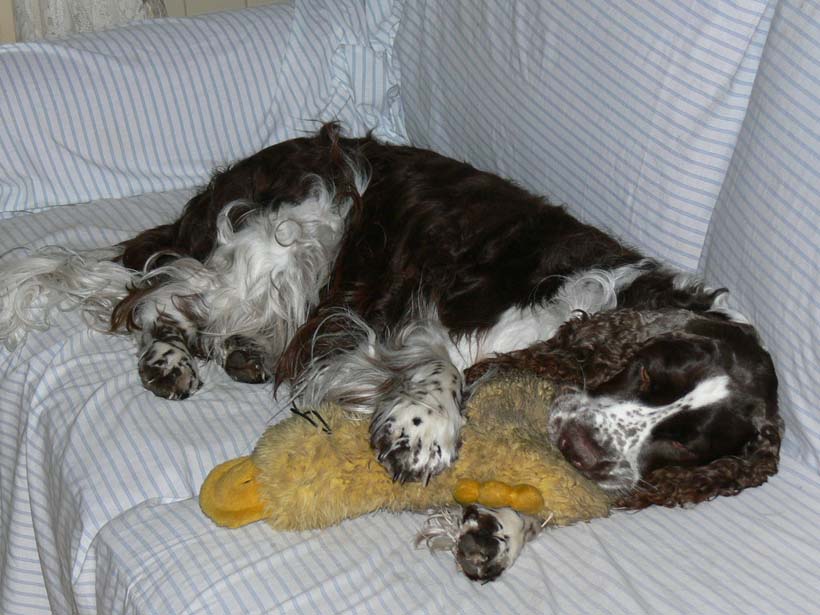 Grace the English Springer Spaniel, cosied up with her favourite toy.
Photos only go so far though, and to truly understand your pet I rely on your own experiences and stories. Before any drawing begins I'll always ask you to tell me as much as you can about your pet. It's so lovely when I receive a long email recounting special moments shared with a pet, funny stories and descriptions of their individual traits, likes and dislikes. As I read through, suddenly the photos come alive and I begin to understand the expression in the animal's eyes, the energy they exude, and what makes them tick! But also something else very special happens – I feel the owners' love for their pet shining through in everything they write and I get a sense of how much their pet truly means to them; It's that connection that really helps me to capture a portrait that is so full of life and so true to the animal's character.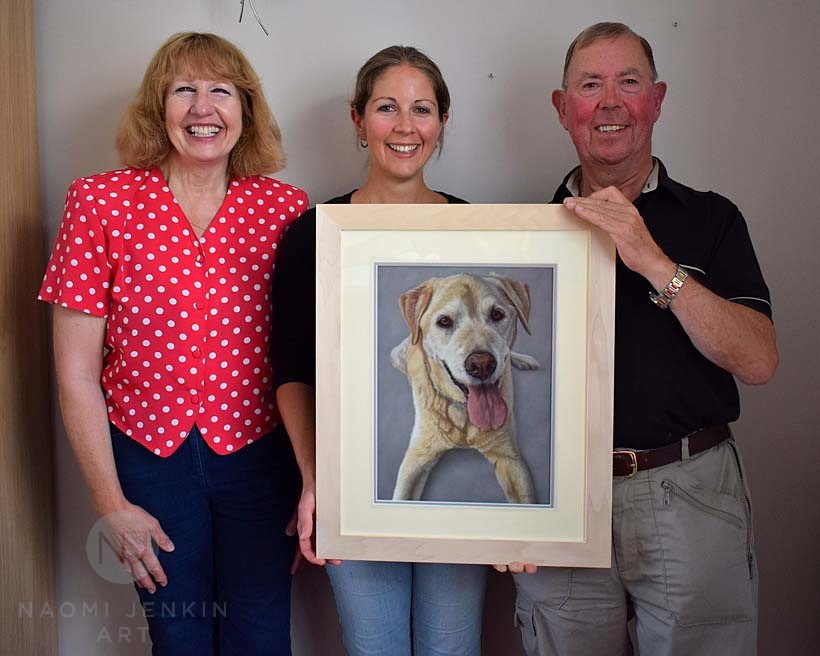 Dylan's finished portrait after being presented.