"Hold Me Closer" Shortlisted
I'm so excited to announce that my Orangutan drawing "Hold Me Closer" has been shortlisted for the Wildlife Artist of the Year 2022 competition. Run by the David Shepherd Wildlife Foundation (DSWF) in conjunction with BBC Wildlife, this annual event is an internationally renowned exhibition and competition which attracts some of the top wildlife artists from around the world.
This year a whopping 1650 artworks were entered. An expert panel of judges then had the mammoth task of selecting the final shortlist pieces for the online September exhibition. From these shortlist pieces, select works will be awarded prizes according to various categories, in addition to crowning one lucky artist the title of Wildlife Artist of the Year 2022.
The public will also get a chance to vote for their favourite piece, in the BBC Wildlife People's Choice award. Voting will be open throughout September.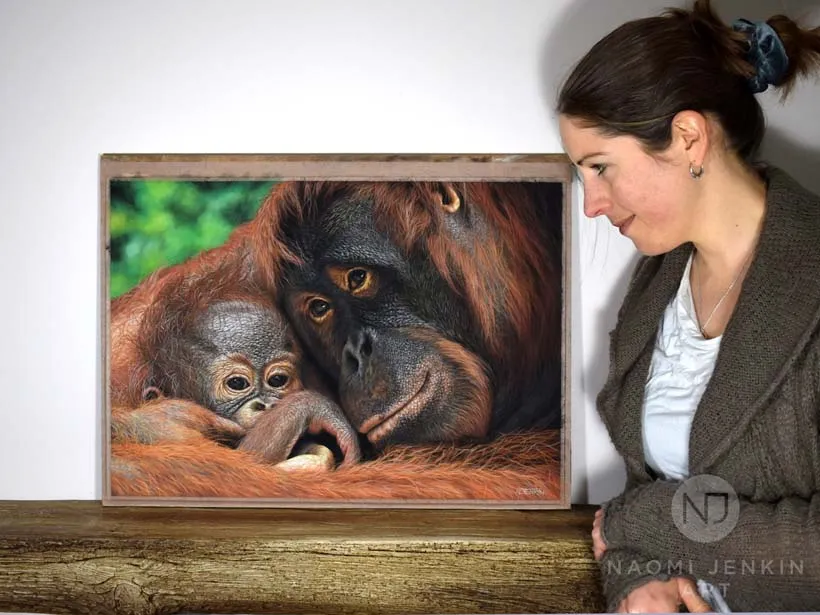 "Hold Me Closer" - shortlisted for Wildlife Artist of the Year 2022.
Supporting conservation through art
David Shepherd Wildlife Foundation is a wildlife conservation charity that works to end wildlife crime and protect endangered species across Africa and Asia. It was founded in 1984 by the highly acclaimed and much loved wildlife artist and conservationist David Shepherd. The DSWF works to protect our natural world on several fronts:
fighting wildlife crime through law enforcement, local rangers and international policy

protecting endangered species in their natural habitat

engaging with local communities and international audiences to educate and raise awareness to end wildlife crime.
DSWF Wildlife Artist of the Year aims to celebrate the beauty of the natural world, whilst raising funds to support these conservation efforts across Africa and Asia. 50% of proceeds from artwork sales in the exhibition will go directly to supporting DSWF and their conservation projects. This year a huge £38000 has been raised already from artist entries alone! And since the first competition in 2008, DSWF Wildlife Artist of the Year has raised a staggering £1.2 million.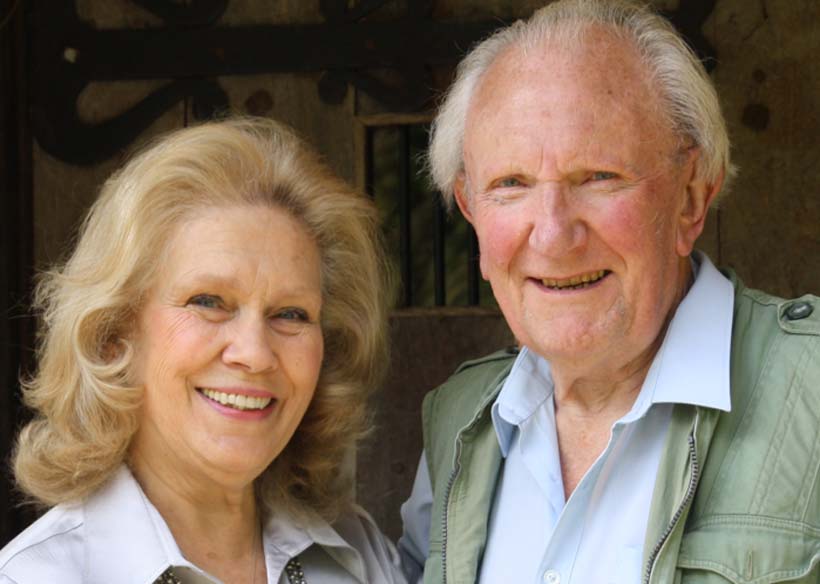 David Shepherd with his wife Avril who both worked tirelessly to champion the natural world and the importance of protecting it.
Getting involved
I'm so excited to be a part of this event, and be one of the many wildlife artists working with the DSWF to make a difference. The standard of art which I've seen from other entrants this year has been phenomenal so the exhibition is looking to be absolutely superb. Keep an eye out on the DSWF website for more information on the upcoming September 2022 exhibition, and how to vote for your favourite in the BBC Wildlife People's Choice award.